Precision Winding Machine | Hollow Coil Winding Machine | Whole Column Coil Winding Machine
27/03/2022 | 协普/REPOSAL®绕线机Winding machine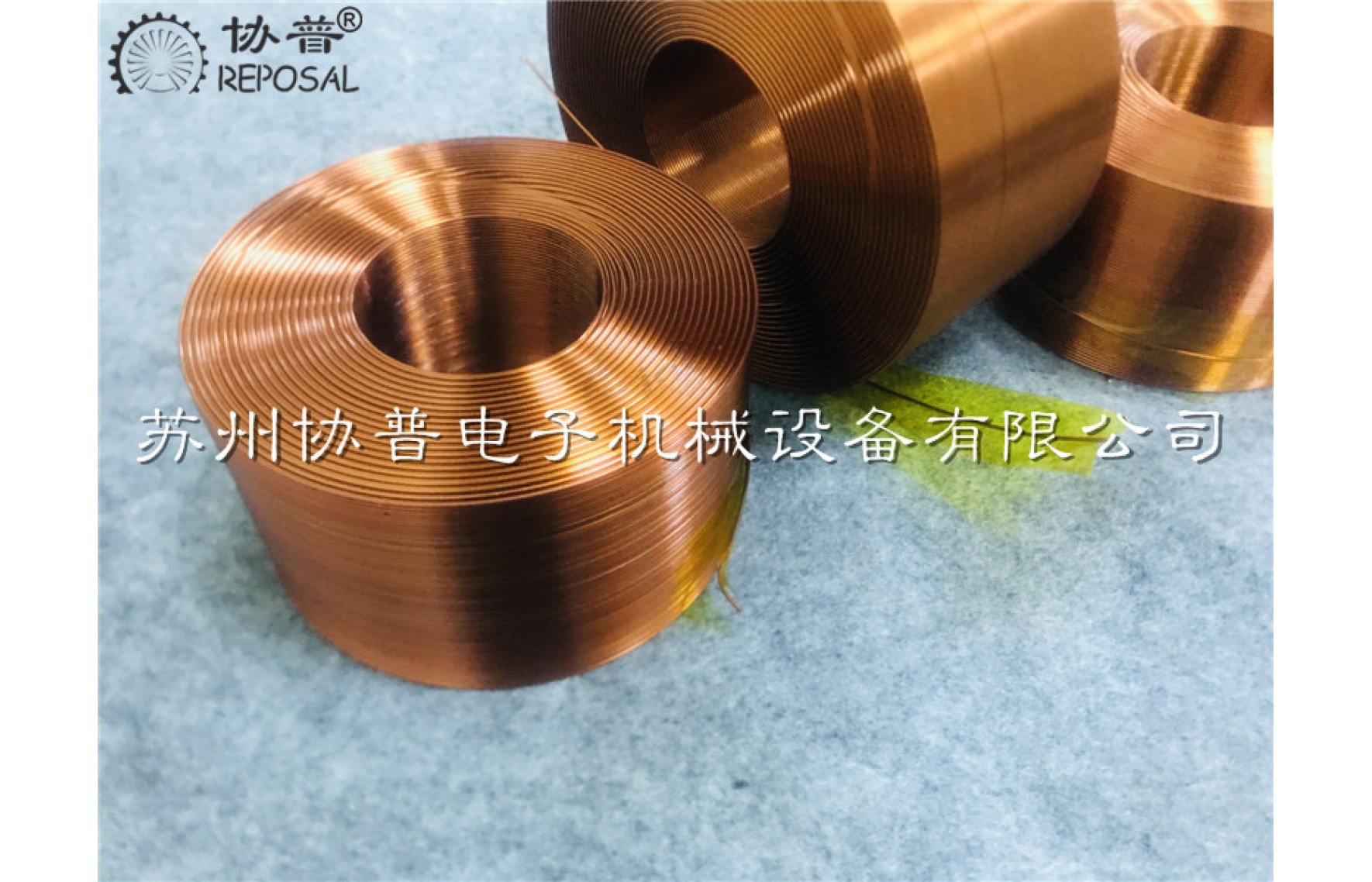 Precision winding machine
Precision winding machine For general winding machines, including CNC and automatic winding machines, only the set number of turns of enameled wire is required to be wound, and the appearance is roughly flat, but there are some special high-demand occasions , It is required that the arrangement of enameled wires must be neat without a random winding.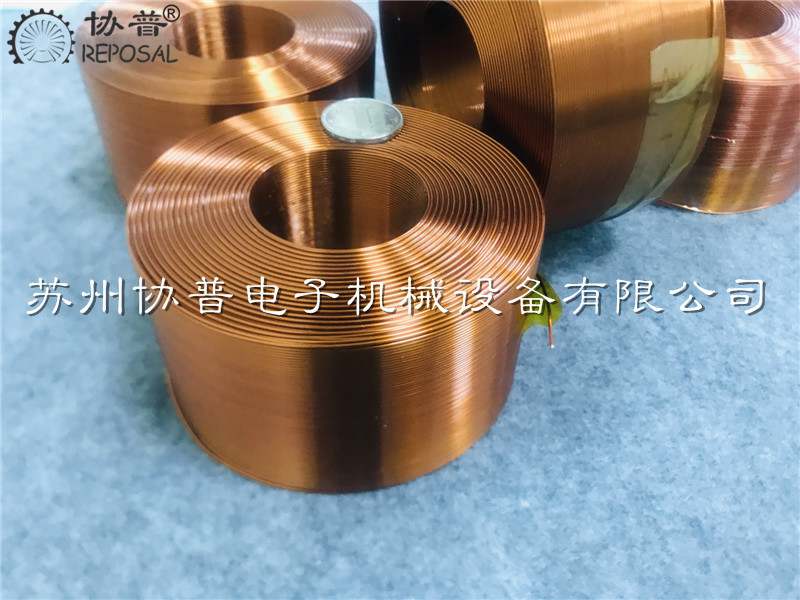 This kind of coil has several advantages. First, the consistency of inductance is very high. Second, the enameled wire occupies less space, and the enameled wire can reach the ideal neat arrangement. Third, the energy density is high. Fourth, the high temperature resistance performance is better. , The enameled wires are in line contact, and in the case of random winding, the superimposition between the wires will have a little contact, and it is easy to break down under high temperature and high pressure.
  The coil in this case video has an enameled wire diameter of 0.8mm and a total number of turns of 3250 turns. The inside of the coil is round, the winding is stable and easy to operate, and the enameled wire is arranged in 50 layers. There is a large redundant space for the customer's research and development needs.
   At present, the precision coil winding machines on the market are mainly arranged neatly between 10-30 layers, and the technology is mainly mastered by Japanese and European and American winding machine manufacturers represented by Marsilli, Odawara and Nittoku.

   At present, there is a huge coil market in my country, but most of them are subject to the constraints of high-precision winding machines, and only medium and low-end coils are processed. The processing accuracy is not high and the added value is low. However, the development of domestic precision winding machines is far from enough. industry demand.

   After years of technical precipitation, numerous tests and unremitting efforts, REPOSAL® winding machine has finally moved the precision winding machine from the experimental stage into the production stage. The situation that domestic precision coil winding is controlled by precision winding machine is alleviated, so that more production and R&D units are no longer troubled by this.

   We have been adhering to the mission - to win the trust and support of customers and consolidate the brand value of products by providing customers with more competitive solutions and equipment.