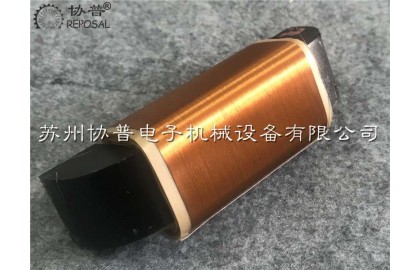 07/06/2020
Suzhou REPOSAL Electronic Mechanical Equipment Co., Ltd. is a technology enterprise specializing in R&D and production of winding equipment. For many years, it has insisted on maintaining innovation and researching and developing products with independent intellectual property rights.
  For quite a long time, my country's winding machine manufacturing industry generally has the problems of low technology, small scale, free and scattered production, and insufficient technological innovation of most enterprises. Compared with related industries abroad, my country currently has fewer types of winding machines and supporting equipment. The control technology used is relatively backward, and its accuracy and performance are not as good as those of their European and American counterparts. Moreover, the product has low production capacity and poor stability.
In the face of technical gaps, Suzhou REPOSAL made a detailed market research and took the entire series of precision winding machines and Roche coil winding machines as breakthrough points.It valued cooperation with user companies and not only carefully understood the existing process requirements of customers. And through the company's accumulated technical database for many years, on the premise of no or little increase in costs, it actively provides new ideas and new solutions for customer process upgrades.In a specific single implementation case, this approach has undoubtedly aggravated us The execution cost of the company has reduced the company's profits, but this idea has been implemented and verified for a long time.In fact, our customers have tapped the potential of the coil winding process through our winding machine equipment and become our long-term cooperative customers. We have also accumulated more technical data for our research and development direction and solutions through proactive improvement of individual cases, so as to achieve continuous innovation.