REPOSAL® Winder Releases Coded Teach Winder Control System
26/09/2022 | 协普/REPOSAL®绕线机Winding machine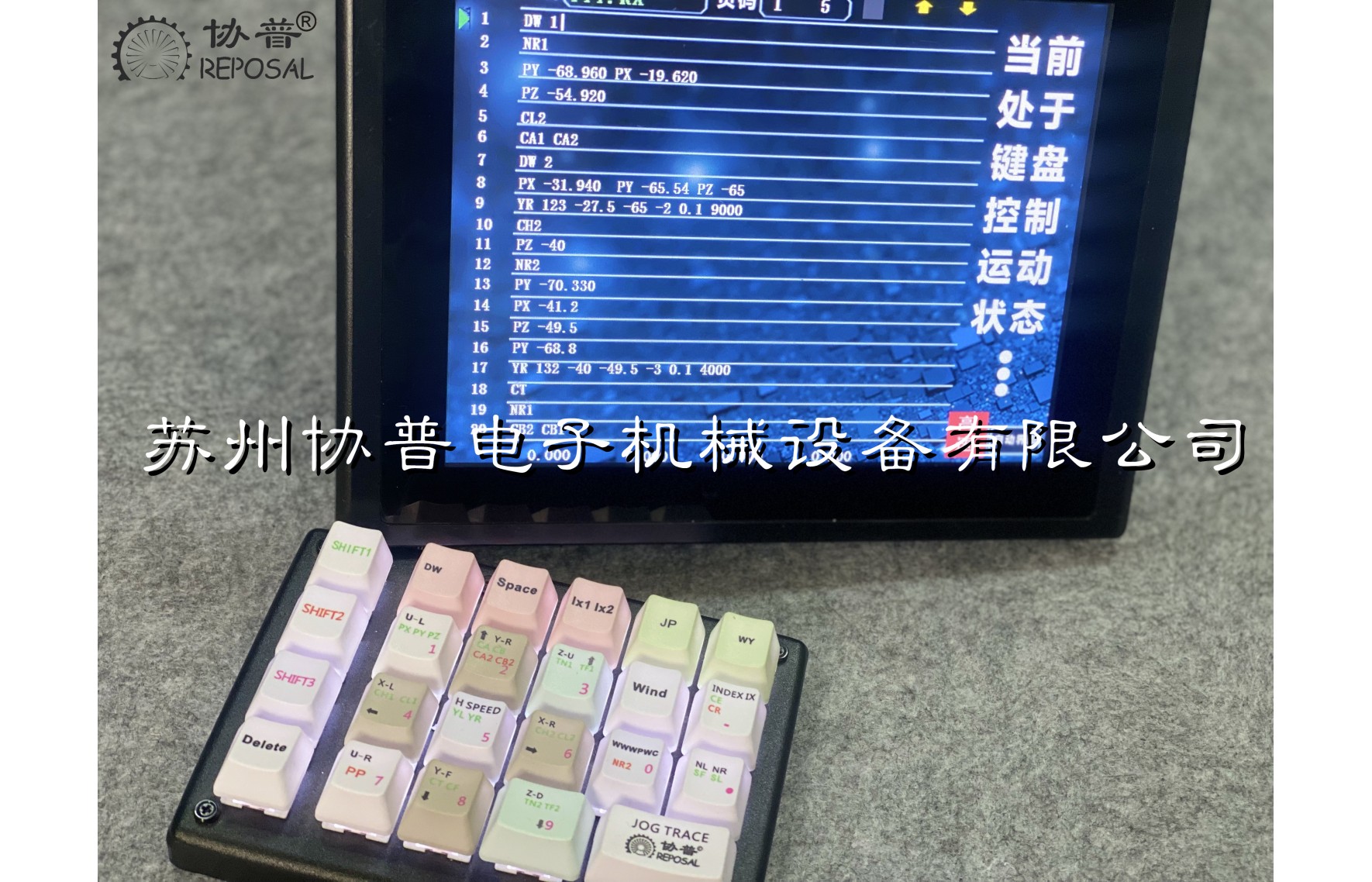 REPOSAL® Winding Machine Releases Code-Type Teaching Winding Machine Control System

REPOSAL® Winding Machine, a domestic coil intelligent manufacturing solution provider, has launched its new generation of code programming teaching type winding machine control system that is more open, intelligent and highly autonomous for coil winding enterprises - REPOSAL® Winding machine SP500-R5 system. Compared with the traditional dialog-type winding machine control system, the SP500-R5 system has achieved major breakthroughs in operation logic, technical architecture, and function implementation. Features.
The SP500-R5 system adheres to the concept of "openness and intelligence". Based on the functions of the traditional dialog-based winding machine control system, it integrates the actual needs of the winding factory, and is committed to realizing the coil winding process programming process from the traditional parameter dialog. A major innovation and upgrade from control to code teaching programming.
REPOSAL® winding machine SP500-R5 system is an ingenious work combining the progress of the times and insight into the needs of users. It is based on the increasingly urgent needs of coil winding enterprises for flexible production.
Concise instruction set, special function keyboard, code programming, instant editing, hand-held teaching will greatly help coil winding enterprises to make the production process highly flexible, promote the automation, digitization and flexibility level of coil enterprises, and bring great benefits to customers. Important values ​​such as "cost optimization, manpower reduction, safety and stability".
Meet industry challenges with continuous innovation
The real needs from coil companies are also the key force for change. For example, coil companies receive more and more orders, types and specifications, forcing companies to have higher and higher requirements on the flexibility, openness and maintainability of the winding machine control system;
Therefore, there is no doubt that the current coil winding enterprises urgently need a more advanced control system product to support the flexible production of coils in the future. Challenges made to key practices.
Mission and vision drive REPOSAL® winding machine code programming teaching type winding machine control system
The release of SP500-R5 system this time is undoubtedly another big step on the road of REPOSAL® winding machine product innovation. Quality development is of great value!