Front-single-axis-thick-wire-diameter-winding-machine-sp-101b
Front-single-axis-thick-wire-diameter-winding-machine-sp-101b
Precision voice coil winding machine sp-101ay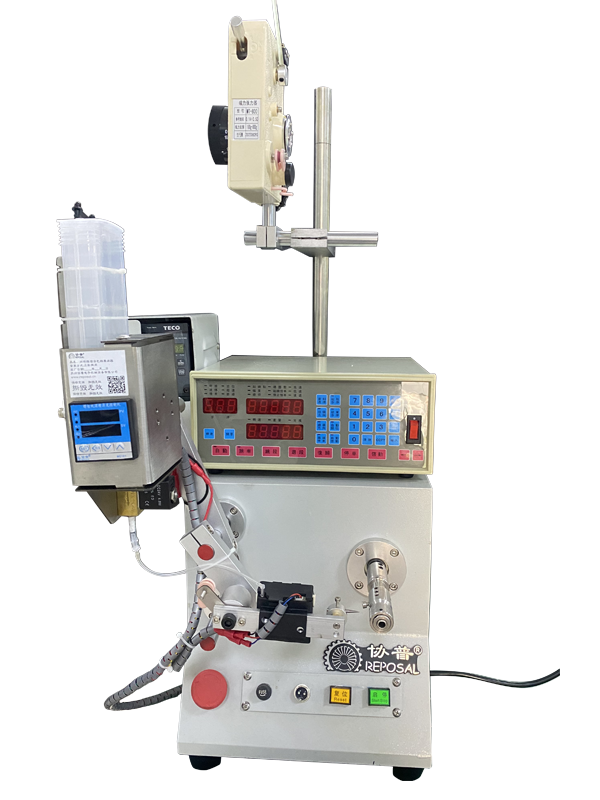 SP-101AY CNC voice coil winding machine is developed for voice coil winding. It adopts high-precision microcontroller and user software to control the process of precision winding. Taiwan Dongyuan frequency converter is used to control the winding spindle, so that it runs smoothly.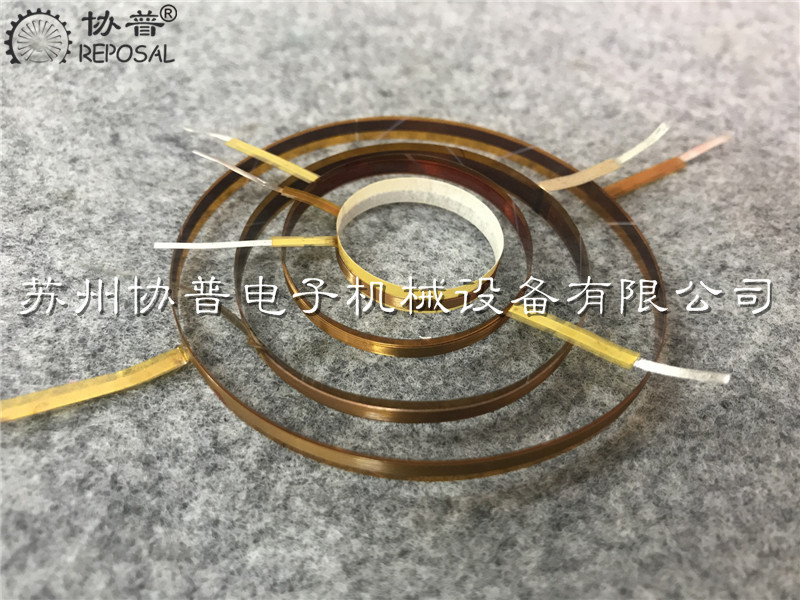 When the enamelled wire passes through the alcohol cup, its outer bonding layer is sticky. Too much or too little alcohol content of the wool felt in the alcohol cup will affect its bonding speed and the consistency of the product. For this reason, our company has developed a closed-loop numerical control alcohol humidity control system, which can be used according to the field process, paint bubble wire and winding speed. Set the required alcohol humidity, since the launch of the market, get the user's praise.
The main box adopts casting technology to meet the strength and stiffness requirements of the box when the voice coil is wound. Stepper motor is used to drive precision ball screw to line the wiring mechanism, and adjustable magnetic damping tensioner is used for tension control.

SP-101AY type CNC voice coil winding machine is an advanced high-precision winding equipment introduced to the market after more than ten years of continuous improvement and improvement in the factory, the performance has reached and exceeded the current Japanese and Taiwan products of the same type.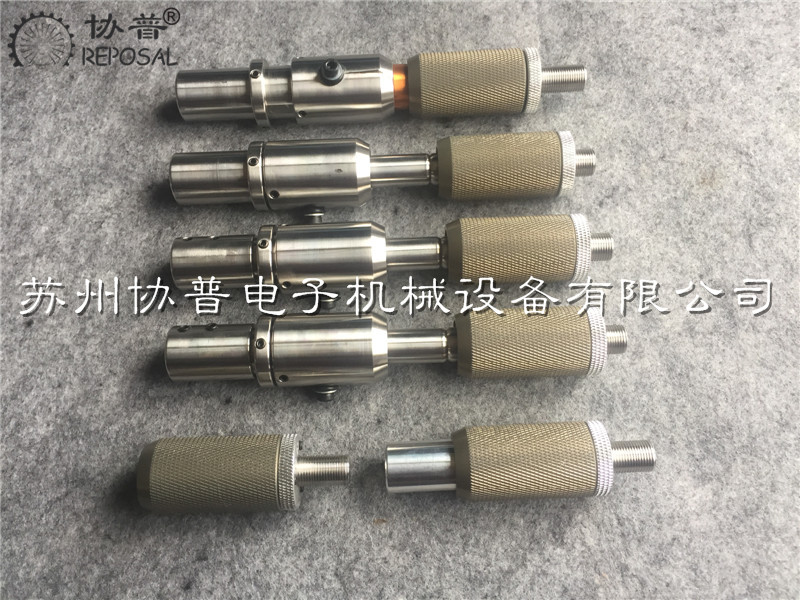 SP-101AY voice coil winding function quickly and easily set winding point, row width, winding turns, winding pitch can be set to 0.001mm. It can be set to automatically stop at the end of each layer, and has a total of 999 groups of process data storage space, which can not only store and call very convenient, but also can specify whether to automatically start between process data.
The section shape of the winding system can be interwound and tightly wound, or can be wound pagoda structure. The winding spool and row spool can be set separately for positive and negative rotation, linear acceleration and linear deceleration can be set. All parameters set by the user can be completely retained in the computer, and the power will not be lost.

Main technical indicators:
1. Controller: precision CNC winding machine controller.
2. Frequency converter: Taiwan Dong Yuan.

3. Bearing: Japan NSK.

4. Case: integral casting case.

5. Alcohol supply: closed-loop CNC alcohol humidity control system.

6. Tension control: magnetic damping tensioner (optional)

7. Winding diameter 0.03-1.0mm

8. Wiring stroke 0-99.0mm

9. Coil diameter ≤100mm

10. The repeating accuracy of the initial position of the row is less than 0.01mm

11. Number of working stations simplex

12. Braking accuracy ≤0.1 turns

13. Automatic job-hopping ≤20 slots

14. Storable winding mode ≤999 groups

15. Spindle speed 0-3000 RPM stepless speed regulation

16. Use voltage 220~v soil 5%50Hz

17. Gross weight 80KG