U-shaped core winding machine
04/04/2020 | 协普/REPOSAL®绕线机Winding machine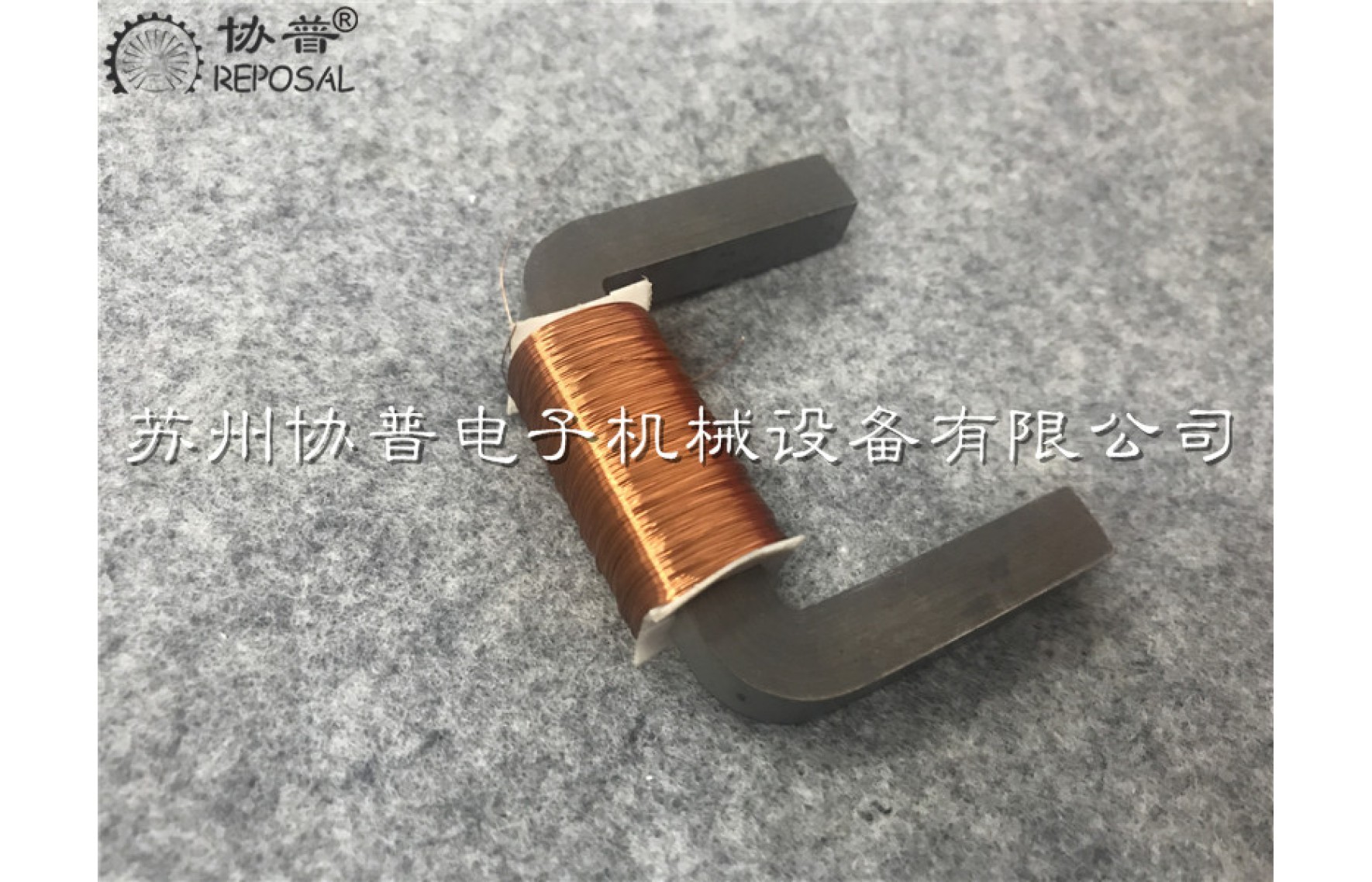 he U-shaped coil winding machine is suitable for the winding of the bottom edge of the U-shaped core.Usually, the center of the U-shaped core is difficult to coincide with the rotation axis of the winding machine, resulting in a large vibration of the winding machine. , Affecting efficiency.
This type of winding machine developed by our company does not rotate the U-shaped iron core, only reciprocates, and rotates around the product to reduce vibration and improve efficiency.
With the optimized clamping method, it only takes 2 seconds to complete the clamping.
Therefore, the rotating part of this type of machine has a large diameter and a high speed.There are similar machines on the market, and the larger one does not have a protective cover. Security accidents often occur.This machine of the company has a protective cover design.