Clamp Ammeter Coil Winding Machine|Clamp Meter Coil Winding Machine|Semicircle Transformer Winding Machine
04/04/2020 | 协普/REPOSAL®绕线机Winding machine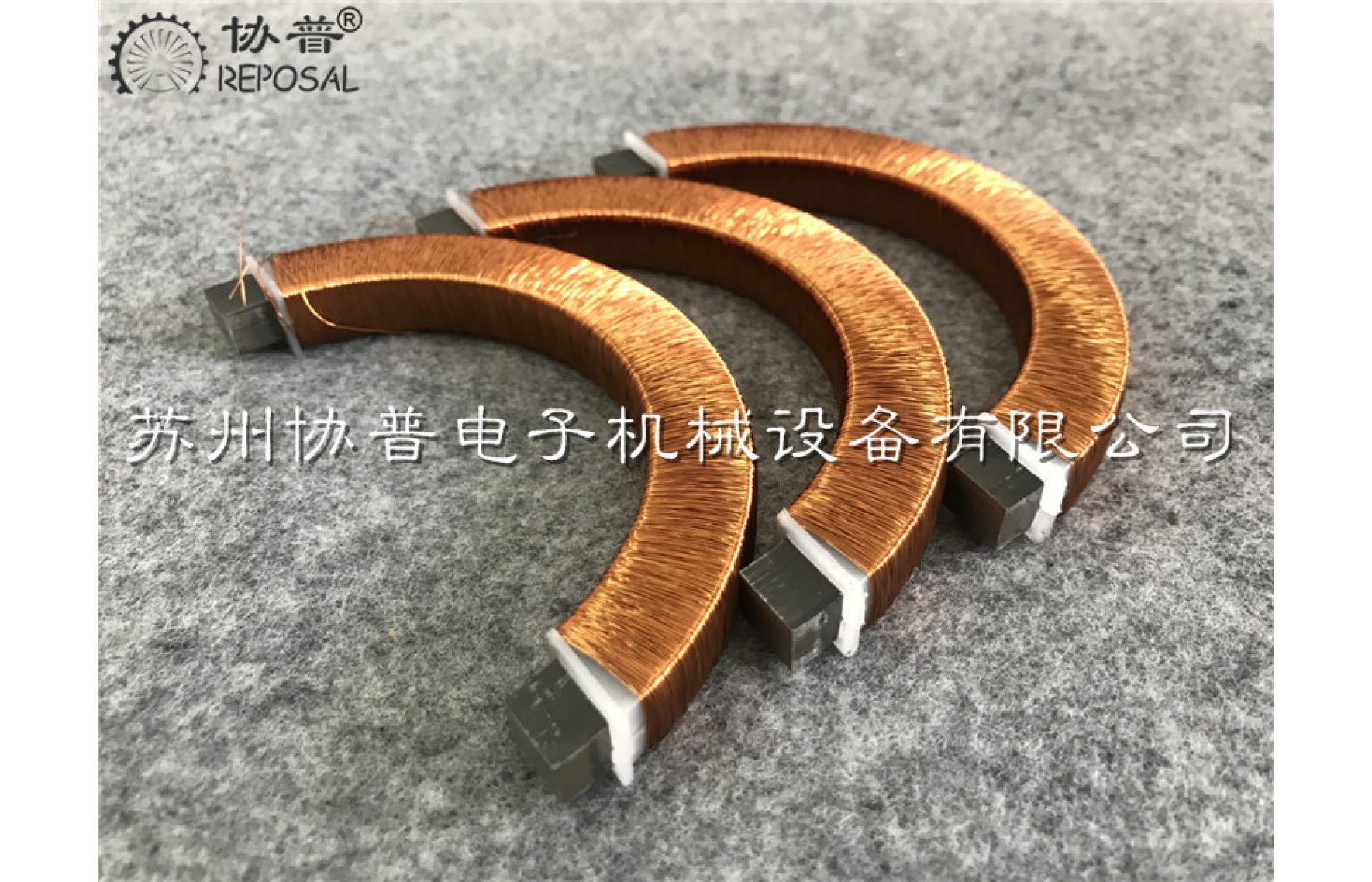 C-shaped coil winding machine
This coil is widely used,
Such as clamp-on ammeters, open-type transformers, open-type Rogowski coils.

C-shaped coils are relatively difficult to wind. Before Xiepu developed this special C-shaped coil winding machine,

Usually people use a ring winding machine to wind a full circle and then separate.

Now the winding of this kind of coil uses Xiepu's winding machine, which is not only fast, but also has good clamping consistency.

It is also very safe in design.

Clamp Ammeter Coil Winding Machine|Clamp Meter Coil Winding Machine|Semicircle Transformer Winding Machine
The semi-circular coil winding machine developed by Suzhou Xiepu Electronic Mechanical Equipment Co., Ltd. is suitable for the winding of semi-circular skeleton, iron core and magnetic core coil. Its running operation, high speed, safety cover is convenient and practical. Fast and repeatable positioning accuracy. Applicable products are: semi-circular transformer coil, semi-circular heating wire coil, clamp meter coil, etc.