Gear type ring coil wrapping tape machine
26/05/2020 | 协普/REPOSAL®绕线机Winding machine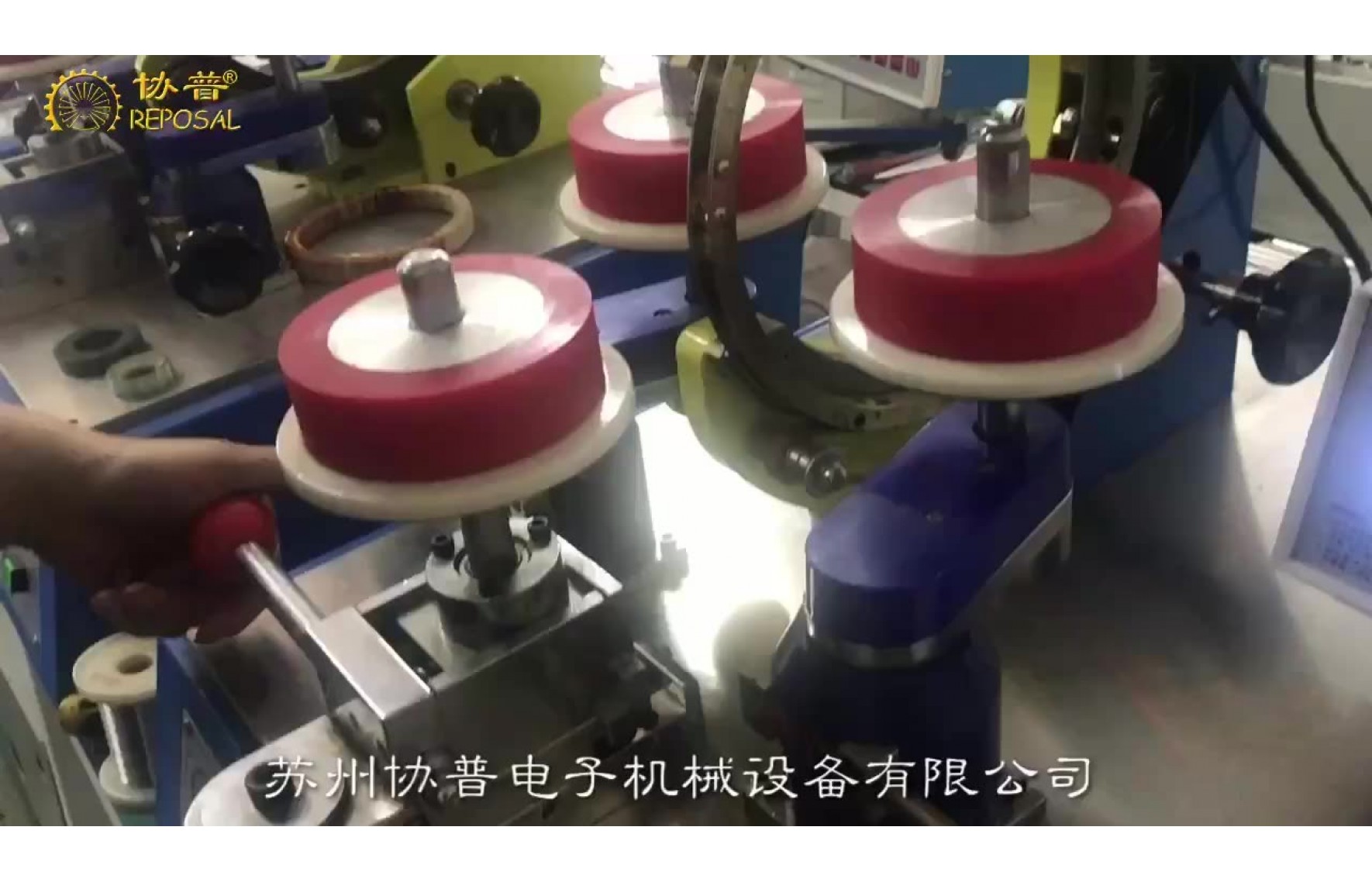 Gear type ring coil wrapping tape machine
Compared with the belt-type loop coil tape belt machine, the gear-type loop coil tape belt machine has a larger processing range and more storage capacity. Our company's gear-type loop coil belt tape machine can be coated with polyester film and polymer Imide, cloth tape, glass fiber tape, etc.

We now open the clamping seat of the gear-type ring coil tape belt machine, the storage ring opens, and then put the product on, the storage ring buckles, the clamping seat merges, and then pay attention to the insulating tape must pass through the middle of the scissors, etc. Cut it off with scissors at once, and then go in from any bearing above the storage ring from the outside to fix the tape head behind the storage ring. The first few laps are slow because they are in storage. Ok, the product is finished, now we take it off, and then close the storage ring, the clamping seat is restored.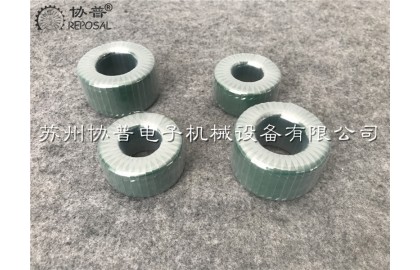 25/04/2020 | 协普/REPOSAL®绕线机Winding machine
Ring wrap tape machine
We will now demonstrate the operation of the loop coil strapping machine again, take the product, put it in, and then buckle this storage ring. Note that the insulating tape must pass between the two blades of the scissors After the fixed storage coil count is reached, the toroidal coil wrapping machine will rely on it to cut the insulating tape. Then, one end of the tape can be passed through any position of the bearing evenly distributed on the storage ring. After passing through, take the head of the insulating tape and hold it with the head, and then press and start with the right hand. The entire loop coil is covered with insulating tape It's done automatically.