Toroidal coil winding machine
05/04/2020 | 协普/REPOSAL®绕线机Winding machine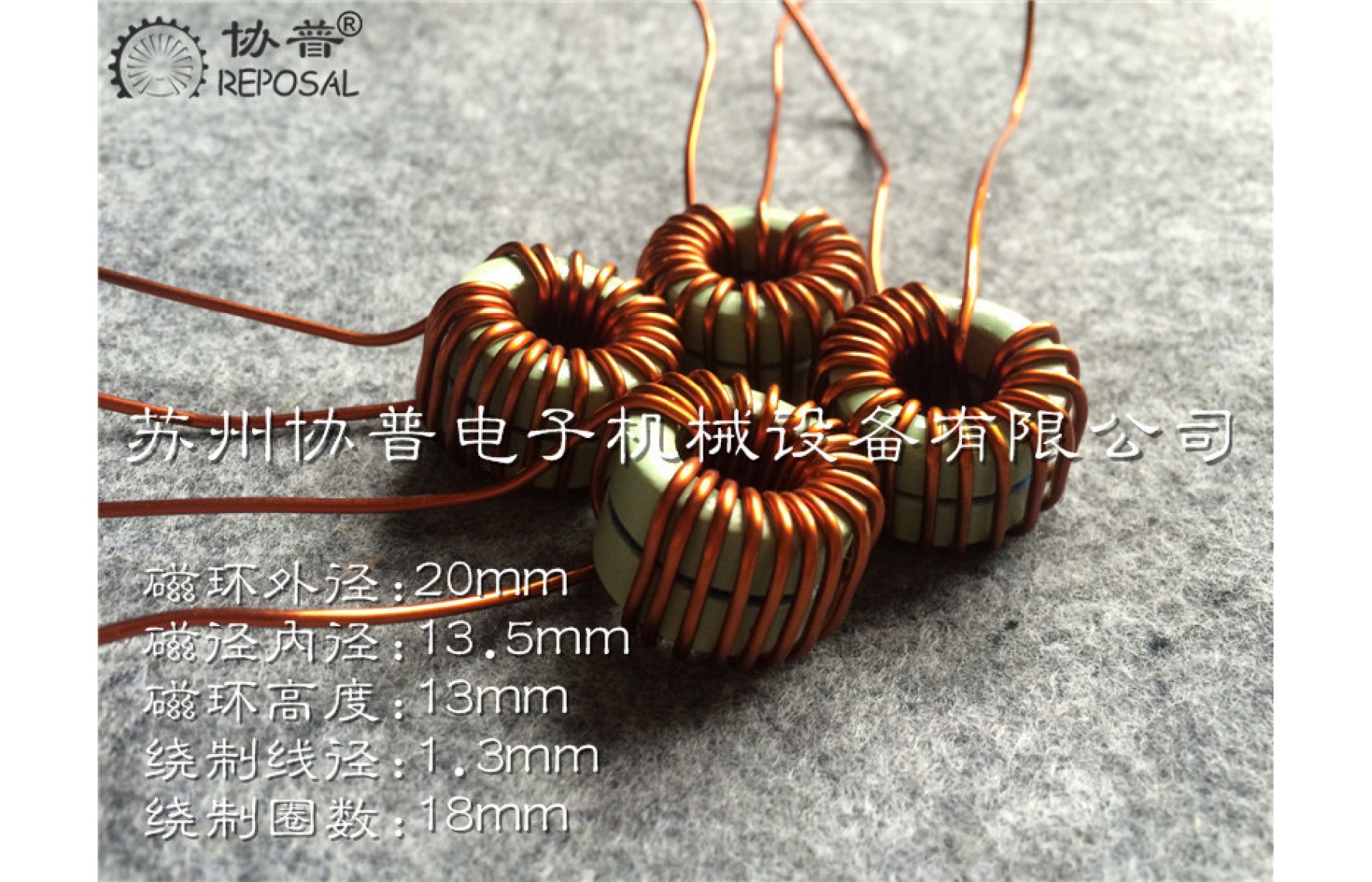 There are many types of toroidal coil winding machines
There are side-slip toroidal coil winding machines with processing coils, and belt-type toroidal coil winding machines with small-sized inductors.
Toroidal coil winding machines have the same specifications.Generally speaking, the smaller the inner diameter, the more difficult to process, and the thicker the wire diameter, the more difficult to process.

The video above shows the winding of an enameled wire with a diameter of 14mm and a diameter of 1.3mm.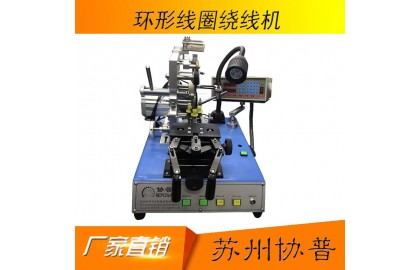 12/05/2020 | 协普/REPOSAL®绕线机Winding machine
Below we introduce the structure of this toroidal coil winding machine. This part is the controller and this part is the clamping base. We control the product clamping by opening and closing the handle. This position is the storage ring. The enameled wire is stored on the storage ring first, and then wound around this product. This position is a manual winding handle. Turn this handle. The steel plate can be driven manually. The steel ring has an opening. This position is an opening. The opening is opened and closed by sliding the handle up and sliding to the left. . This position is called the crimping plate, and this position is called the baffle. After the line is removed, its degree of tightness is determined by the tension of the belt. The tension of the belt is adjusted by the tension adjustment knob. When adjusting the tension of the belt, first loosen this And then rotate the handle. When rotating the handle, there is an idler wheel. When the idler wheel goes in, the tension of the belt will increase, so that the winding of the enameled wire will become tighter.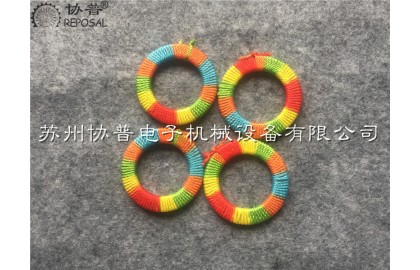 18/04/2020 | 协普/REPOSAL®绕线机Winding machine
Application of toroidal coil winding machine in craft products