Rogowski coil winding machine
Rogowski coil winding machine
Flexible Rogowski coil winding machine:
  The Flexible Rogowski Coil is based on Faraday's Law. It is a sensor used to measure current similar to an AC current transformer in that the voltage is directed to a second coil where it is proportional to the current passing through an insulated conductor. The difference is that the Roche coil has a hollow magnetic core, as opposed to current transformers, which rely on a highly conductive steel core for magnetic coupling to a second coil. Hollow cores, on the other hand, are designed with lower insertion resistance to achieve faster signal response and linear signal voltage. It can be used for AC current and DC current measurement, in industry, scientific research and other fields have a wide range of applications.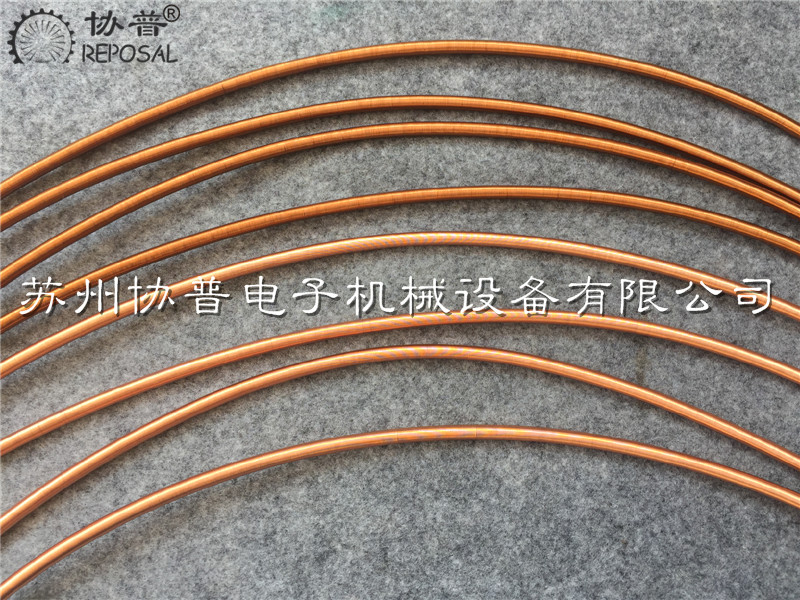 Flexible Rogowski coil winding machine for targeted development of products, using high precision winding machine controller, the front and rear clamping mechanism synchronous operation and clamping mode is fast and stable, according to the characteristics of Roche coil core elongation is high, while maintaining stable prestretch, winding and wiring motor are high precision AC servo motor, in the tension controller using precision tensioner.
The flexible Rogowski coil winding machine is an advanced high-precision winding equipment introduced to the market by our company, which has reached and exceeded the performance of the same type of products produced in Japan and Taiwan.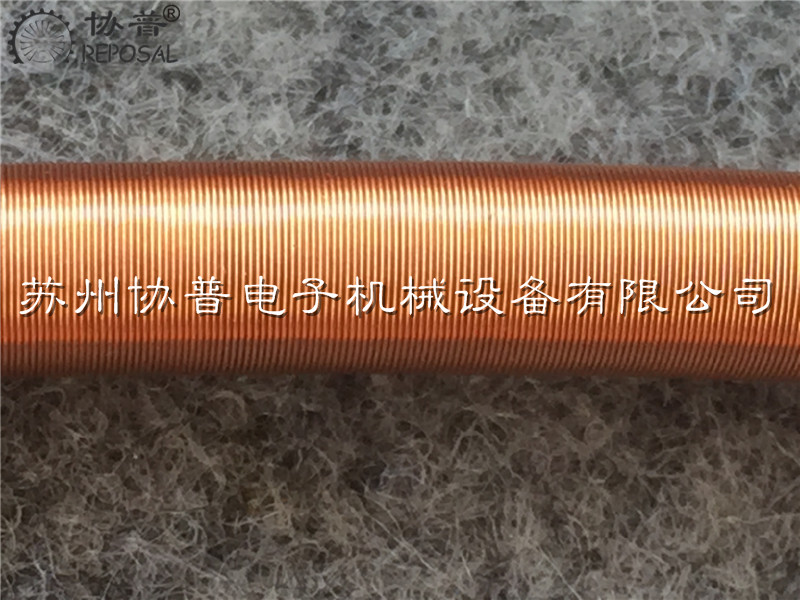 flexible Rogowski coil winding machine
SP-D102M3
1. Controller: Controller of precision servo winding machine.
2. Winding motor :1.0KW AC servo motor.
3. Wiring motor: 1.0KW AC servo motor.
5. Clamping structure: before and after self-centering three claws synchronization.
6. Adjustable pre-tensile force.
7. Overall structure: floor type.
8. Tension control: precision electronic tensioner (optional)
9. Winding diameter: 0.03-1.0mm
10. Wire diameter setting accuracy: 0.001mm
12. Diameter of winding coil: ≤20mm
13. Repeating accuracy of initial position of line :≤0.01mm
14. Number of working stations: simplex
15. Braking accuracy: less than 0.01 turns
16. Number of automatic job-hopping: ≤20 slots
17. Storable winding mode: ≤999 groups
18. Spindle speed: 0-2000 RPM stepless speed regulation
19. Use voltage: 220~v soil 5%50Hz