Storage-and-recall-of-winding-machine-process-parameters
17/06/2020 | 协普/REPOSAL®绕线机Winding machine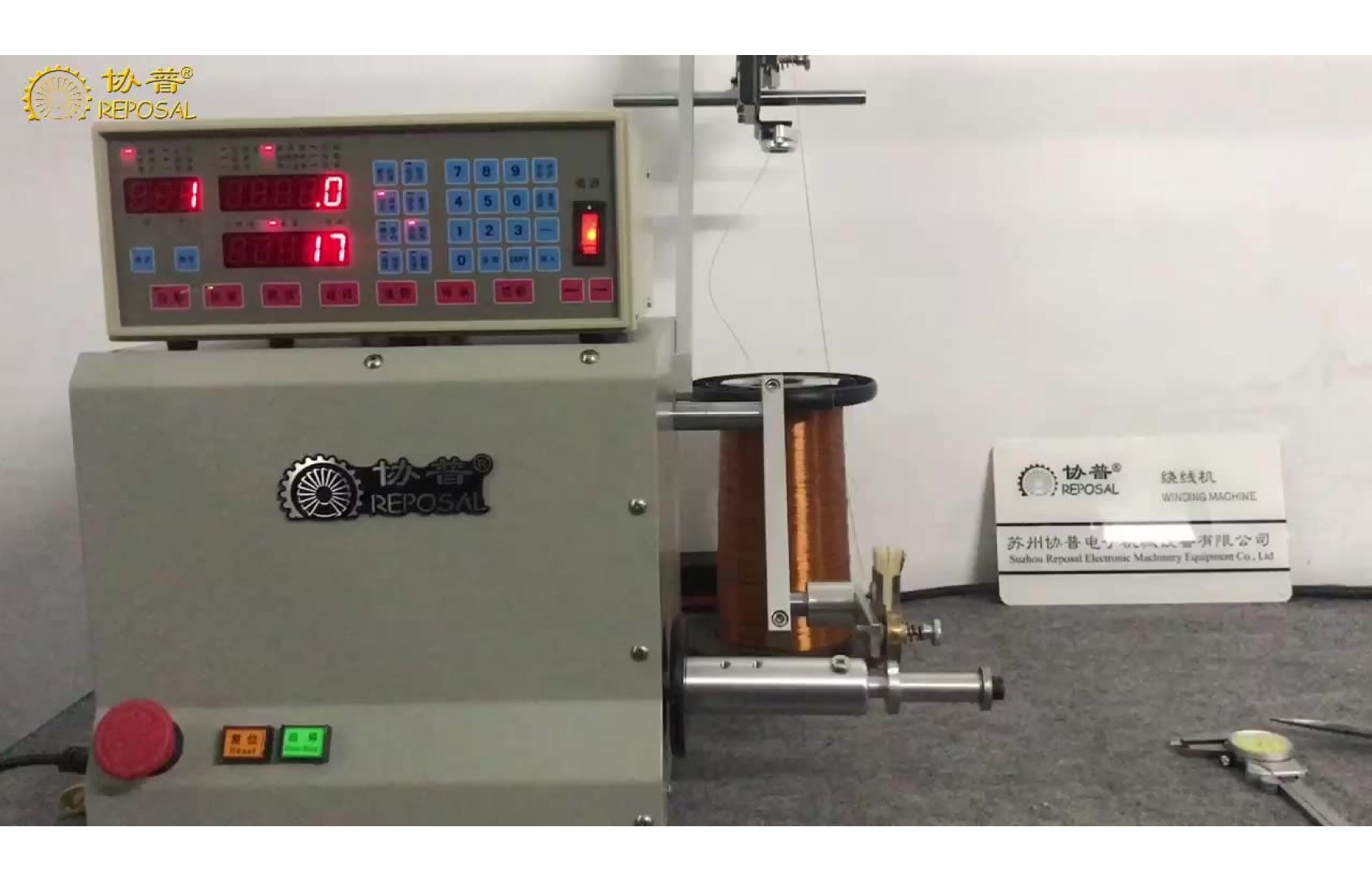 The company's CNC winding machine supports the storage of 1000 sets of winding process data. After you complete the winding process data of a coil, it will be automatically saved. When you debug the next product, you only need to start the setting from the next program number The parameters are enough. When you need to produce the original product, you can also call it very conveniently. The video below illustrates the storage and recall of the company's winding machine process data.
Let's introduce the process program of Xiepu automatic winding machine.

Store and recall.

It can be stored in Xiepu's automatic winding machine controller.

1000 different process procedures.

How do we switch.

Press the starting step.

Press 1 and press enter.

Then press the end order.

Press 1 to enter and press to reset.

Then we set the order by part and press the input.

We will find that we continue to press enter.

Press the words after entering.

It will be set within the scope of Procedure 1.

Starting point means to start from where.

We can specify by this arrow.

We can also enter numbers directly.

For example, this is 36.5.

We can enter 37.

This is the starting point.

Then we can specify the width for him.

The width we are talking about is how big the line is.

Winding back and forth within a range.

Then we can set his enameled wire diameter.

For example, the diameter of the enameled wire is 0.4 mm.

We enter a 0.4.

Then we enter 400 and press enter.

Then we have to make 200 laps in total.

Then at the start of 200 laps, one lap is slow.

At the end, the last lap is slow.

Then "high speed" refers to a proportional value.

The rated speed of this machine.

For example, this machine.

It is 6000 revolutions per minute, and 50 is a percentage of 50%.

That is equivalent to 3000 revolutions per minute.

3 is a percentage.

That is to say at the beginning and end.

At a speed of 3% of the rated speed.

6000 to run at 3% speed.

Then we press "Enter" and press "Reset".

Let's start it.

It's finished.