What are the application scope and types of winding machines?
30/07/2020 | 协普/REPOSAL®绕线机Winding machine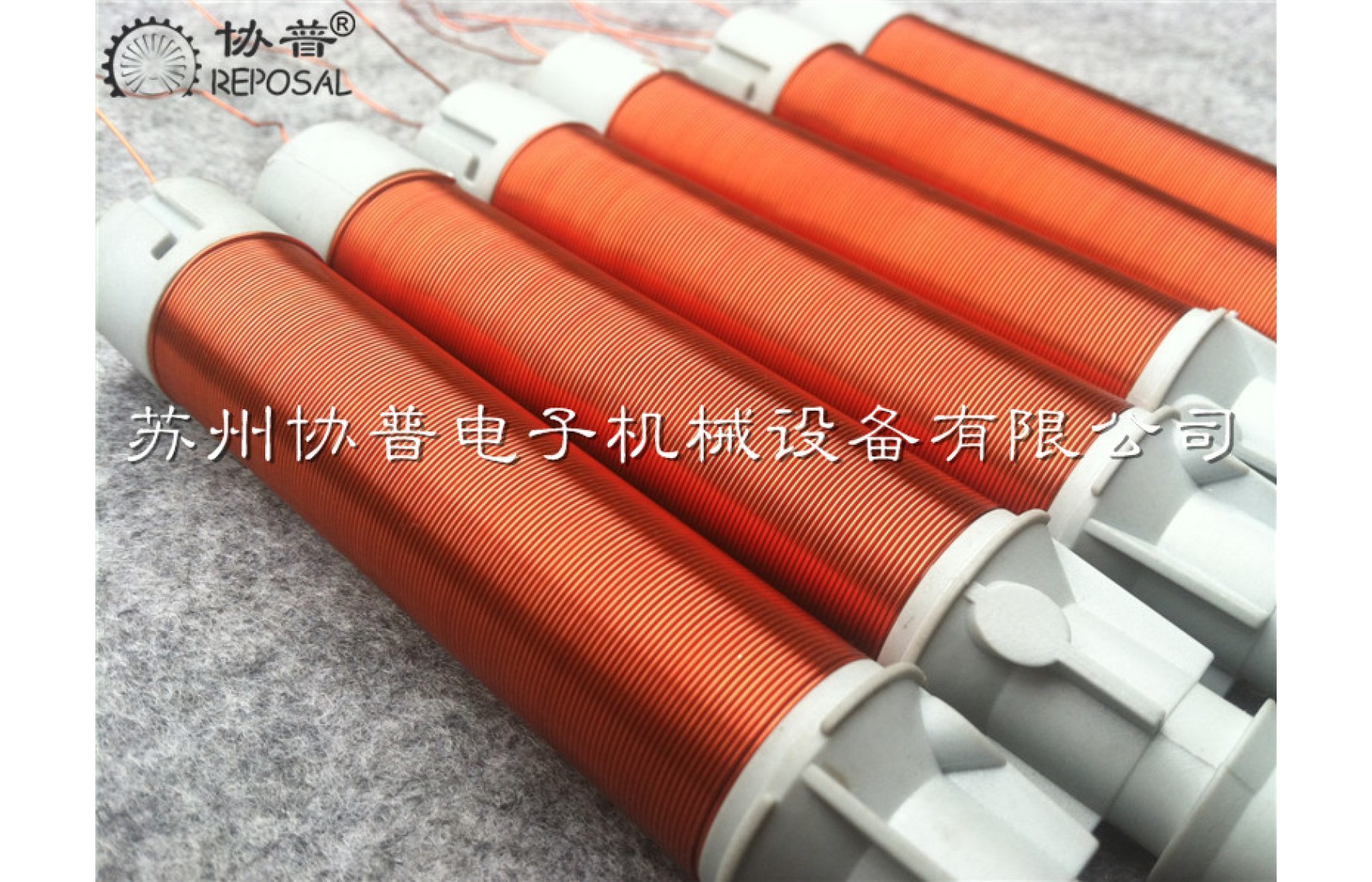 Winding machine: As the name implies, a winding machine is a machine that winds a linear object onto a specific workpiece.
  The scope of application of the winding machine:

   Most electrical products need to use enameled copper wire (referred to as enameled wire) to be wound into inductance coils, which requires a winding machine.

   For example: various motors, fluorescent lamp ballasts, transformers of various sizes, televisions. The mid-periphery and inductive coils used in the radio, the line output transformer (high-voltage package), the high-voltage coil on the electronic igniter, the mosquito killer, the loudspeaker, the earphone, the voice coil of the microphone, the various electric welding machines, etc. can not be cited one by one. All coils need to be wound with a winding machine.

   In the textile industry, cotton yarns, man-made fiber yarns, etc. are used to wind all kinds of yarn balls and frays suitable for textile machines. These require a winding machine to wind.

   Type of winding machine:

Commonly used wire winding machines are mostly enameled copper wire (winding inductance coils for electronic and electrical products), textile wire (winding yarn frays and coils for textile machines), and winding electric heating appliances. Electric heating wires and solder wires, wires, cables, etc.

  There are many types of winding machines, which can be classified into general-purpose and special-purpose types according to their uses;

  Universal type-a winding machine with one or several wires suitable for installing various frame windings. The common general-purpose enameled wire winding machines are; the one equipped with a circular winding shaft is called "single-head machine", and so on, there are "double-head machine, three-head machine"..."6-head machine ".

   special type-is a winding machine equipped with a fixed special winding chuck, which can only wind one type of coil; common special winding machines have;

   1. Special machine for winding transformer square transformer;

  1, special for square transformer--(special machine for thin wire, special machine for thick wire)

  2, special for toroidal transformer--(large ring machine, middle ring machine, small ring machine)

  3, other types of transformers dedicated

   2. Special machine for winding motor coils:

  1, fan motor dedicated machine (seat fan, ceiling fan, turning fan)

  2. Toy micro-motor special machine; (flying fork type, special winding head type)

  3, series-excited rotor coil special machine (electric tool)

Inductance coil winding machine

  4, fractional horsepower motors, and special machines for high-horsepower motors.

  三. Special machine for winding inductance coils

  1, mid-circle and color code inductor special machine

  2, special machine for small magnetic loop inductance coil

  3, special speaker crossover coil machine

Speaker voice coil winding machine

  4, fluorescent lamp (electronic energy-saving lamp) ballast dedicated machine

   Four, other special winding machine speaker voice coil special machine

  1, speaker voice coil dedicated machine

  2, electric heating tube dedicated machine

  3, insulation tape wrapping machine

  4, special spinning machine

  The winding machine can be divided into simple type, semi-automatic type and fully automatic type according to the degree of automation. The electronic control method includes numerical control microcomputer single chip microcomputer and IBM computer control. According to the installation method, it is classified into desktop and floor-standing machines.