REPOSAL® successfully developed linear motor winding machine
08/08/2020 | 协普/REPOSAL®绕线机Winding machine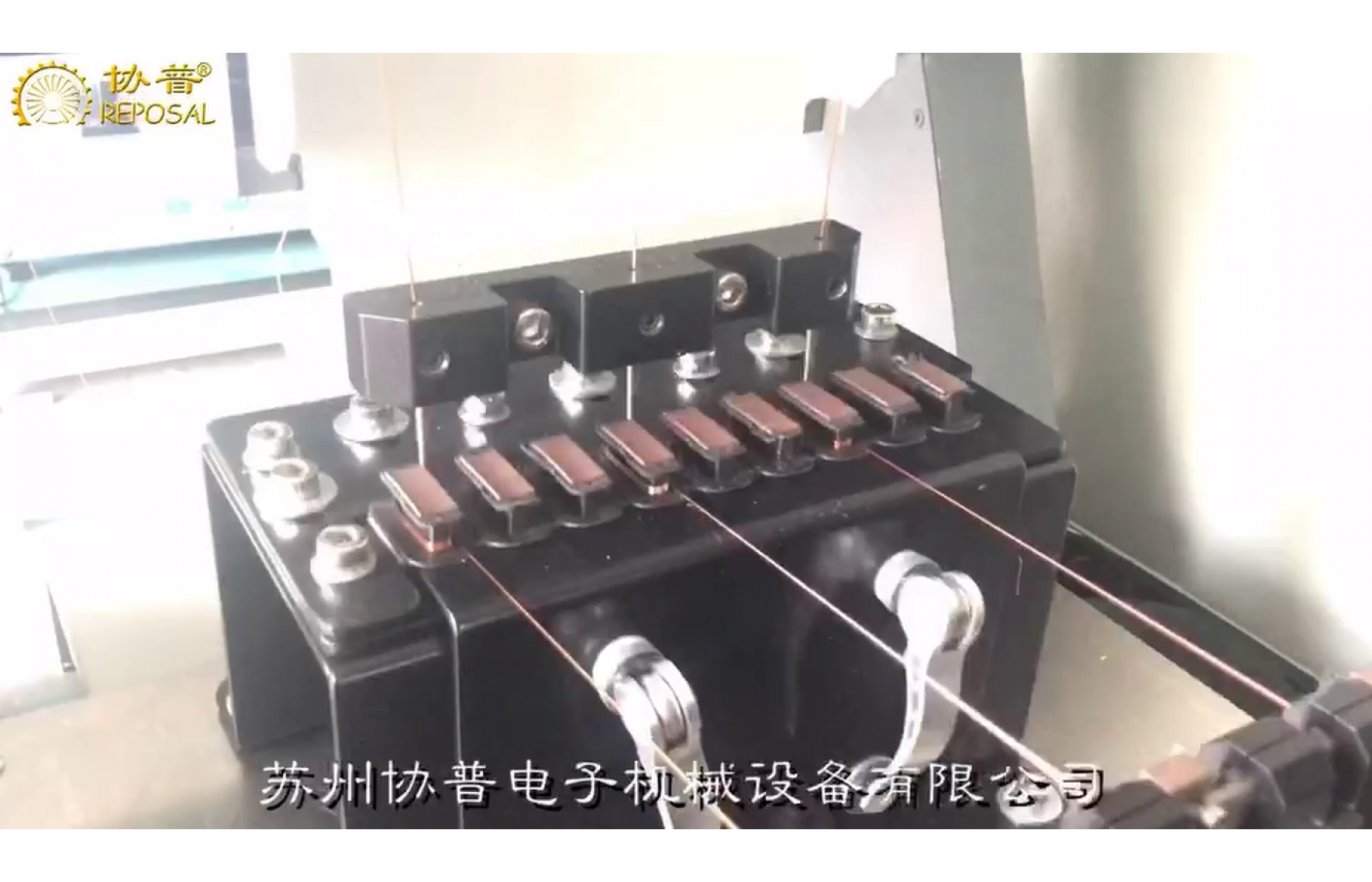 The linear motor winding machine developed by Suzhou REPOSAL® Electronic Machinery Equipment Co., Ltd. successfully completed the test, achieved success, and was successfully put into production.
At present, in traditional linear motor winding machines, the stator coils are individually wound and then assembled on the linear motor core in sequence, and then welded between the stator coils. The process is many, the efficiency is low, and there are many process nodes such as manual intervention assembly and welding. At the same time, the quality is unstable, which affects the cost of the traditional linear motor for a long time. The successful research and development of the linear motor winding machine of this specification will further reduce the cost of the linear motor and improve its quality.

Based on the process of this linear motor winding machine, the company has reached a further research and development agreement with long-term cooperative customers to replace the traditional circular stator coil inner winding process. There are two reasons for its cost to apply the company's linear motor After the winding machine, there is a very large drop space. One is because the existing inner winding stator coil has a toroidal core, so the utilization rate of the material is low. The current plan is to design it as an unfolded type. The utilization rate will be at least doubled. The second is the inner winding of the stator coil. Due to technological limitations, its winding method can only be wound by a single wire. The REPOSAL's linear motor winding machine winds three windings at the same time, and its processing efficiency is tripled. The combination of the two aspects will greatly reduce the cost of the inner winding stator coil.

At the same time, Suzhou REPOSAL® Electronic Machinery Equipment Co., Ltd. will further optimize the design and production process, and strive to continue to reduce the cost of the whole machine under the existing cost advantage, so that the production company can save materials and improve efficiency, while also greatly reducing The purchase and use cost of the winding machine-make REPOSAL's partners more competitive.