job offers
14/02/2021 | 协普/REPOSAL®人力资源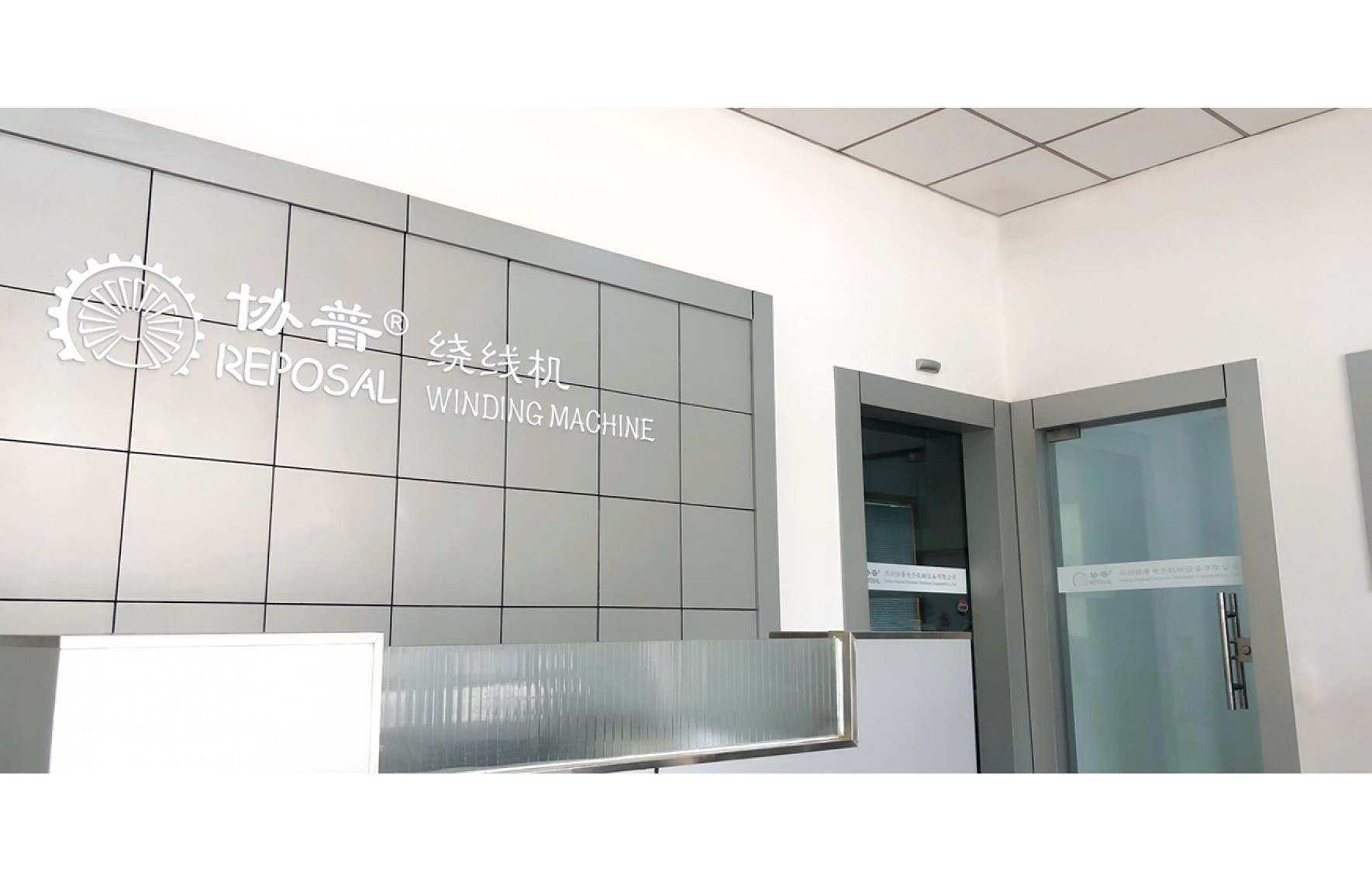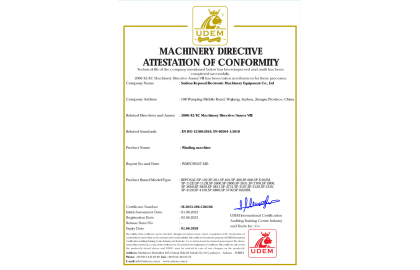 07/06/2023 | 协普/REPOSAL®绕线机Winding machine
Congratulations on our winding machine successfully passed the EU CE certification, enter the international market
In response to the international market's requirements for the safety and quality of our winding equipment, recently, our series of winding machines have won the CE certification issued by the European Union certification body. This marks the recognition of the EU market for the |REPOSAL® winding machine, which means that our company has the ability to provide more professional and high-quality winding machine equipment for the international coil market, and further enhance the company's international competitiveness.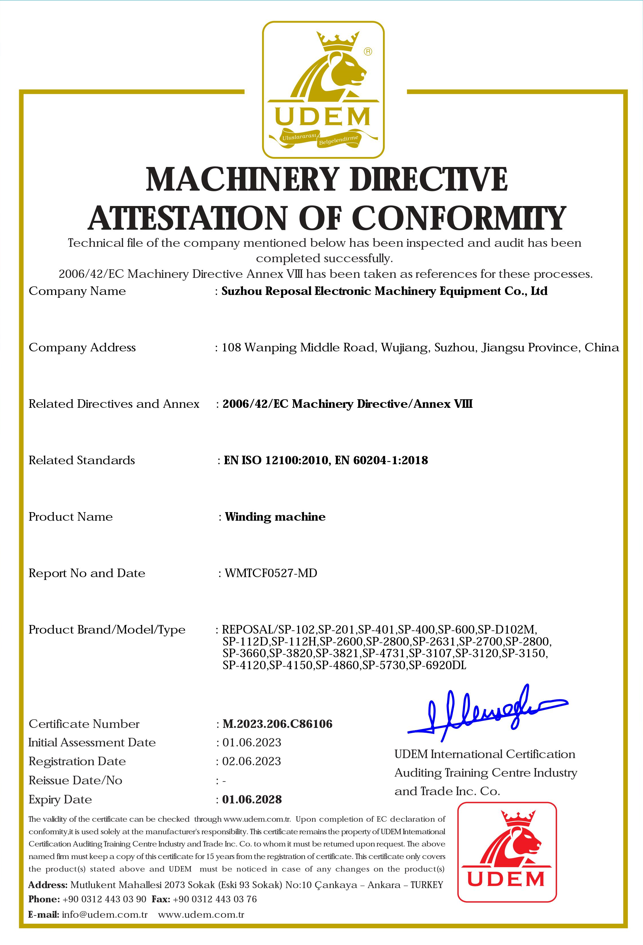 REPOSAL® Winding machine CE certification certificate
On the one hand, in response to the national "Belt and Road" call, REPOSAL® winding machine actively explore overseas markets. The passing of the EU CE certification not only opens the European market, but also the first step to open the global market, which means that the company's winding machine can be exported to various countries in the European Union, and the pursuit of free circulation of our winding equipment in the global scope has a positive effect on the company's expansion of overseas winding machine market and international business expansion. At the same time, it also provides safety and quality assurance for the sales of the winding machine in the domestic market, and enhances the brand influence of the winding machine.