Blog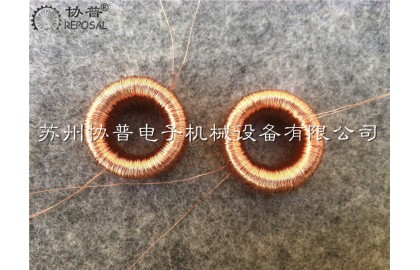 19/04/2020
Toroidal current transformer winding machine
Similar to transformers, current transformers also work according to the principle of electromagnetic induction. The transformer transforms voltage and the current transformer transforms current. The current transformer is connected to the winding of the measured current (the number of turns is N1), called the primary winding (or primary winding, primary winding); the winding connected to the measuring instrument (the number of turns is N2) is called the secondary winding (or secondary side) Winding, secondary winding).

This ring current transformer winding machine is generally used to wind small size current transformers. The characteristics of small size current transformers are generally wire diameter of enameled wire between 0.11-0.19mm, and the number of turns is large.

It requires accurate turns and fast winding speed.

REPOSAL this machine is fast and stable, and the speed reaches 1400RPM. Because it is stable, it can realize the operation of multiple ring current transformer winding machines by one person.

Showing 1 to 44 of 44 (1 Pages)